Meet DA, John Belton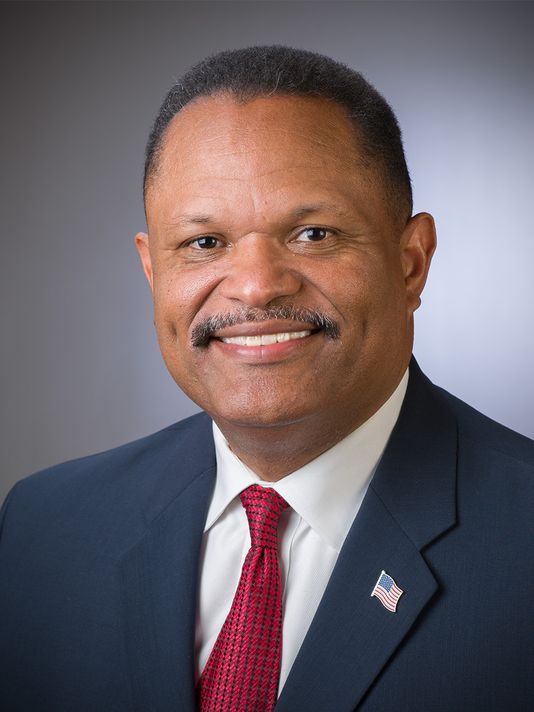 Mr. Belton is a career prosecutor who has dedicated 23 years to serving his community as a courtroom advocate. On November 4, 2014, he was elected District Attorney for The Third Judicial District, which includes Lincoln and Union Parishes.
He is a member of the United States 5th Circuit Court of appeals, Western, Middle and Eastern Federal District Courts, Louisiana Bar Association, Federal Bar Association, Lincoln Bar Association, and the Louis Martinet Society, Life Choices NCLA – Board Member, Louisiana Commission on Law Enforcement – Board Member, Louisiana Livestock Brand Commission – Member, University Medical Center Management Corporation – Former Member, Louisiana District Attorney's Association - Vice President (2018-2019) President-Elect (2019 2020), Teach 1 To Lead 1 - Board Member.
He is an experienced courtroom litigator in both the criminal and civil courts. He conducts legal seminars and advises law enforcement officers on criminal proceedings and procedure.
Belton has a wealth of administrative experience in both the public and private sectors. He is presently a member of the Board of Directors for First National Bank, the Lincoln Health System Foundation, and the Eddie G. Robinson Museum. He and his wife, Alana, own The Belton Companies which holdings include real estate, restaurants, legal services, and a sports training facility. From 1999 to 2005, he served on the Southern University Board of Supervisors and was unanimously elected Board Chairman in 2001 and 2002.
Belton is associated with numerous community and civic groups (past and/or present): Greater Grambling Chamber of Commerce, Ruston-Lincoln Chamber of Commerce, Union Parish Chamber of Commerce, Boys and Girls Club of North Central Louisiana, Boys Scouts of America, Fellowship of Christian Athletes, Methodist Children's Home, North Louisiana Legal Aid Council, United Way of Northeast Louisiana, Jaycees of America, Domestic Abuse Resistant Team (DART), and Council for a Better Louisiana (CABL). He also serves as the chairman of the Eddie G. Robinson Museum Commission, and has served as an adjunct professor at Grambling State University.
As a result of his exemplary community service, Belton has received the commendations of numerous organizations, including the 2015 Grambling State University Martin Luther King Jr.-Thurgood Marshall Justice Award; the 2013 Greater Grambling Chamber of Commerce Calvin Wilkerson Award; the 2011 Ruston-Lincoln Chamber of Commerce Hospitality Award for the Eddie G. Robinson Museum; the 2001 Southern University Law Center Distinguished Alumni Award; the 2015 Boys and Girls Club Community Service Award; and in 2015 he was inducted into the Southern University Law Center Hall of Fame.
Belton and his wife, Alana (a former prosecutor) have been married for 26 years and have served as Christian marriage counselors. They are the parents of two children, Alexis and Jon Randall. They share a strong commitment to their faith, family and service to the community.